This a really rough sketch of a tattoo I want.


The 3 X's that sew up the heart are meant to stand for XXX, for sXe. And the No Regrets is a way I always describe being sober... I don't regret a night I've spent sober, but I know I would regret every second of being drunk.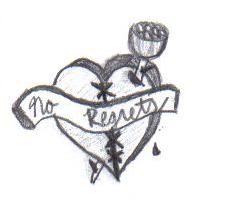 Anything I should change?? Opinions, comments??